For 35 years Pinnacle has provided healthcare environmental services to several of the premier institutions in the country. 
As a result, Pinnacle understands the challenges of regulatory compliance, Department of Health, The Joint Commission, infectious control mitigation, safety, workflow design, training and human capital management. 
This allows Pinnacle to assist healthcare organizations design a comprehensive EVS program that meets all stakeholder expectations. 
Our goal is to make your job easier and improve operational outcomes while ensuring a safe and healthy environment. 
Ambulatory Surgical Centers
Health & Wellness Centers
Infusion and Dialysis Centers
Sterile Processing & Decontamination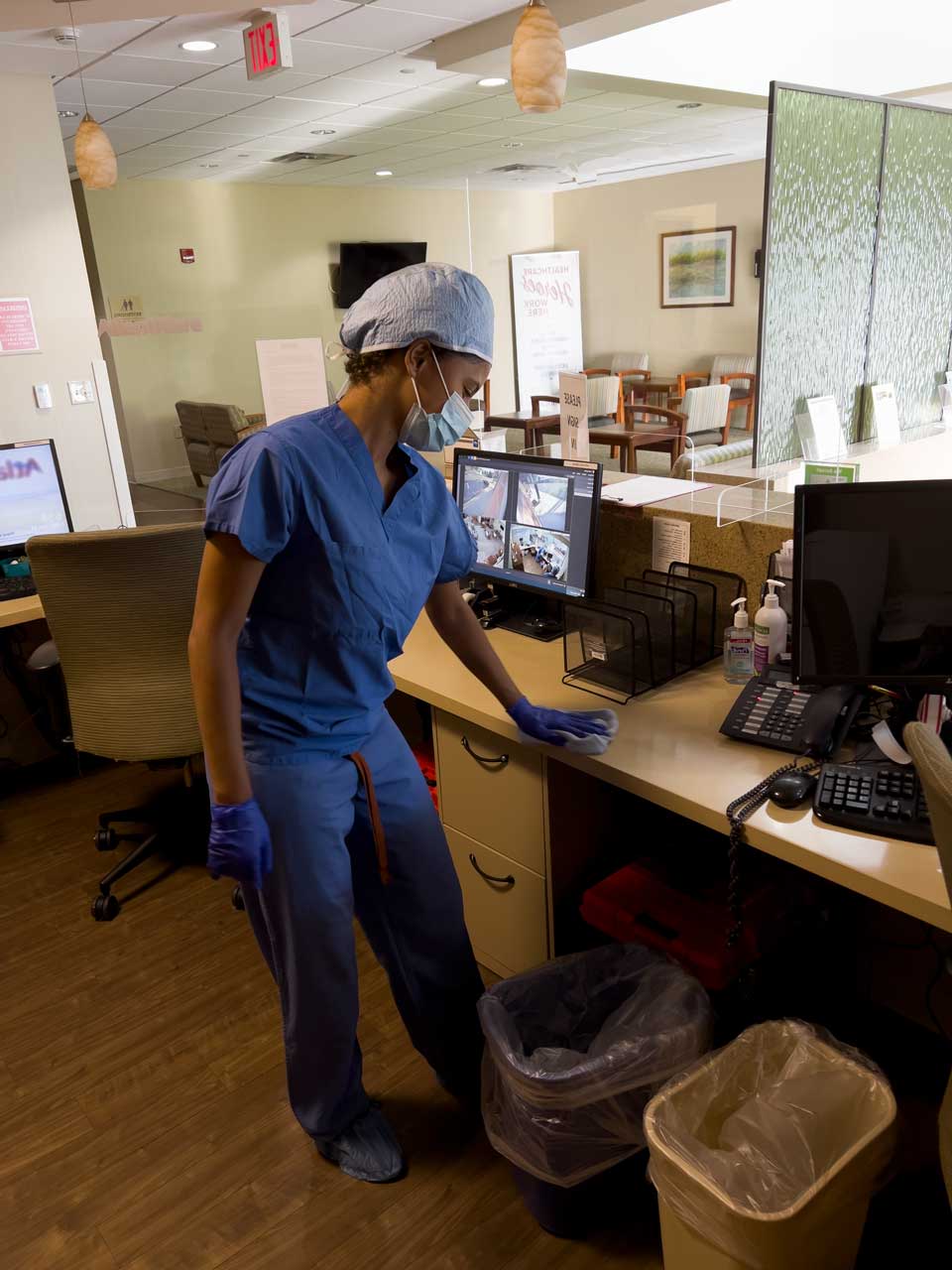 Our Services
Maintaining an environment suitable for healthcare facilities or any environment where healthcare services are delivered is driven largely by regulations and guidelines. These include regulations set forth by the CDC, OSHA and other federal, state and local health departments as well as from numerous professional organizations.
Our services were developed and are delivered with these regulations in mind, coupled with Pinnacle's efficient processes and high level of standards.
Terminal Cleaning
End to end, top to bottom thorough cleaning and disinfecting of healthcare facilities, performed typically at the end of the day.
We service:
Operating Rooms
Pre-op
PACU
Procedure Rooms
Pharmacy
Infusion & Dialysis Centers
Operating Room - Between Case Turnover
Cleaning and disinfecting of all surfaces in the operating room.  This cleaning is performed between procedures. This may be done multiple times per day.
Decontamination Rooms - Sterile Processing
This service includes top to bottom cleaning and disinfecting of the decontamination/sterile cleaning rooms.   This cleaning is performed at the end of the day.
Electrostatic Disinfecting
This service includes the application of CDC approved disinfectant via an electrostatic spray rig.   The cleaning frequency varies based on client requirements. 
UV Light Sterilization
This service includes the option of leasing a UV light sterilization system from Pinnacle, and/or Pinnacle providing a trained UV Light Sterilization technician to operate and maintain this unit at the client's site.
Floor Care Maintenance
Pinnacle offers a wide varity of floor care services to meet our customers' needs, including:
Ultravinyl Floor Care
Carpet and Upholstery Care
CeramaGlaze Tile & Grout Care
Terrazzo Marble & Concrete Care
Pinnacle is proud to be part of a number of fine trade organizations
Need a Proposal?
If you're looking for a proposal or would like to invite us to participate in an RFP, please complete our form to contact us and we'll reply ASAP.
Corporate address:
Pinnacle Building Services, Inc.
82 E. Browning Road, Unit 5
Bellmawr, NJ 08031
856-939-6880
Please complete the form below to request a proposal